For visitors to Belize, the only English-speaking country in Central America, the options are simple. Head to the Caribbean coast, where you can explore the second largest barrier reef in the world. Or head inland, where thick jungles, ancient ruins, and meandering rivers provide a different sort of adventure.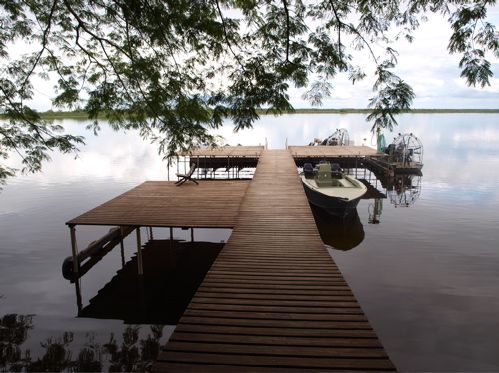 Travelling in the shoulder season known for its torrential downpours, I opted for the rain-or-shine adventures in the jungle. First up is Caves Branch, where the dense jungle conceals a vast subterranean system of limestone caves. Archaeologists have discovered early Mayan pottery, carvings and relics deep within the caves, and it is still possible for amateur spelunkers to make their way to ancient burial sites, or incredible underground waterfalls. With two guides, I enter the mouth of the cave and hike through stunning pools of crystal water, avoiding untouched rock formations refreshingly devoid of coloured lights or cute names. As harmless fruit bats fly overhead, I immerse myself in silence and darkness. After an hour's hike, I reach the first of several waterfalls, and to scale it involves a combination of rock climbing, swimming, and canyoneering as water crashes down over my protective hardhat and waterproof headlamp. I ascend up seven waterfalls before turning back, soaked but thrilled, for the return trek to the outside world. The darkness of the cave is greeted by the darkness of night, where the rain clouds have blown away to reveal bright stars, and the strobes of firebugs flickering amongst foliage.

A few hours drive away, I arrive at a jetty on the 28-mile New River Lagoon. My destination is the Lamanai Mayan ruins, some of the oldest and best preserved in Central America. Merely getting there proved to be an adventure in itself. Picked up by a powerboat, I cruise along a winding river, spotting iguanas, kingfishers, and other exotic birds. With a bit of luck, I could have spotted crocodiles and monkeys, and with a lot of luck, the elusive jaguar known to roam these parts.

Lamanai means "submerged crocodile", aptly named as I see a small pair of eyes staring at me beneath the river surface. I awake early in my jungle lodge, taking advantage of its close proximity to explore these fascinating ruins hours before any tourists arrive by bus. Archaeological records date the construction back to 100BC, a cornerstone of the early Mayan period. In fact, human history has been unbroken here for over 3000 years, longer than any other Mayan centre. The decline of the Mayan people, regarded as the most technologically advanced civilization of its time, remains steeped in mystery. Walking amongst the various temples of Lamanai, the puzzle literally surrounds me. Who were these people? Why did they build these giant stone temples, how did they manage to do so on simple manpower, and why did they suddenly vanish? Above my heads, two howler monkeys screech, their high-pitched bark amongst the loudest in nature, a suitably exotic soundtrack for this jungle adventure.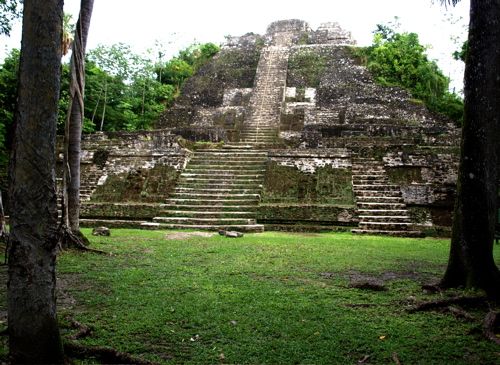 Amongst the ruins of Lamanai, the star attraction is undoubtedly the High Temple, officially named by archaeologists, rather unceremoniously, N10-43. With steep stairs cut into stone, the pyramid shaped temple looks over a former plaza, where people gathered to witness religious ceremonies. It is uncertain if human sacrifices took place here as it did in other later Mayan temples, although bloodletting sacrifices almost certainly did. Rising to a peak of over 100 feet, the view from atop is stunning, the highest point in the area.

That afternoon, my airboat roars into action, the turbine blowing a deafening wind. As I hop aboard this unusual craft, I notice it is powered by a meaty V8 Chevy engine. With no parts in the water itself, airboats thrive in these shallow waters, tributaries and swamps. Most commonly associated with the Florida Everglades, they are a perfect mode of transportation to explore the surrounding lagoon, rich with animal and birdlife. With my protective ear casings to shield the noise, the experience is unique, flying low where no other boats can go. The late afternoon sun casts a perfect reflection on the still waters, as large storks fly low above this idyllic sanctuary.

Belize may be a divers paradise, with outstanding beaches and resort hotels. For those who prefer their adventures and wildlife above and below the ground, look no further than the jungle.


< back to the episode
< back to the list of articles