ROBIN ESROCK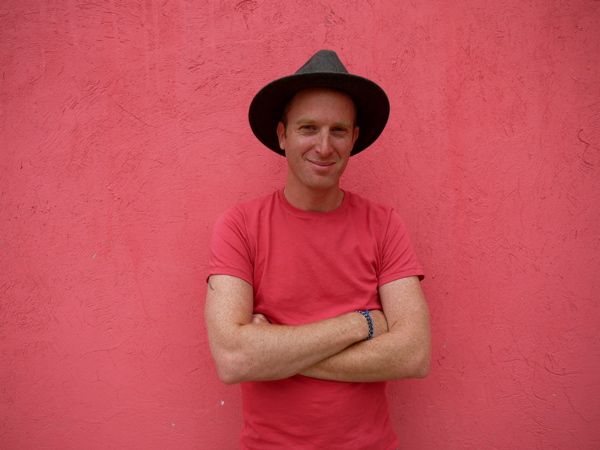 Robin Esrock's success as a global adventurer, travel writer and TV personality was no accident, although it started with one. Struck down on his bike at an intersection, he hobbled away with a broken kneecap, and one year later, a $20,000 insurance settlement. It was just enough for him pack up his things, quit his desk job, and set off on a one-year solo round-the-world backpacking adventure to 24 countries. He named his journey Modern Gonzo, and committed to record his "year to truly live" with weekly reports, photos galleries, videos, and interviews with every person he met along the way. Five years later, he is still truly living, beyond his wildest dreams.
Born and raised in South Africa, Robin could look back on several careers before stumbling upon an exciting new one. The 35 year-old rode the new media boom in the late 90's, working in London for the BBC, Reuters and a subsidiary of FilmFour. Immigrating to Canada, he founded a record label before working in a music agency with clients including Coldplay, Norah Jones and Avril Lavigne. Once he discovered travel writing however, his own rock star began to shine. Robin's stories have been published in over a dozen major newspapers worldwide, including the Chicago Tribune, South China Morning Post, The Guardian, Sydney Morning Herald, Toronto Star and Dubai Gulf News. Forbes Travel, MSNBC and Travel+Leisure magazine placed him amongst the top adventure writers in North America.
Now in it's sixth year, his pioneering blog, Modern Gonzo, enjoys a cult-like status, drawing thousands of visitors each day to literally see the world through Robin's eyes. "The best travel writing should be inspirational, entertaining, and informative," says Robin. "Sometimes, we're the only good news people read. It's important to hear positive stories about the world we live in." Robin has spoken about his adventures at conferences, keynotes, exhibitions, and colleges. He continues to freelance, and is a columnist for the Globe & Mail, Sympatico.ca, and Outpost Magazine in Canada.
Robin noticed the fascination and misconceptions surrounding the profession of travel writing. He conceived the idea that became the first TV series to show the truth behind the byline. Word Travels took Robin and co-host Julia Dimon to 36 countries on 6 continents, filming 40 action-packed episodes as the two battled deadlines, schedules, and sometimes each other in their race to cover the best story.
Heli-yoga in the Rockies, racing supercars in Italy, volcano boarding in Nicaragua - it's all in a day's work. Robin has now visited nearly 100 countries, all the new Seven Wonders, and continues to write, blog, tweet, and Youtube his ongoing adventures (his visit to China's Death Hike has over half a million views on Youtube!)

Robin Esrock is living proof that sometimes, life is just an accident waiting to happen.
Find out more about Robin on his:
♦ Blog

JULIA DIMON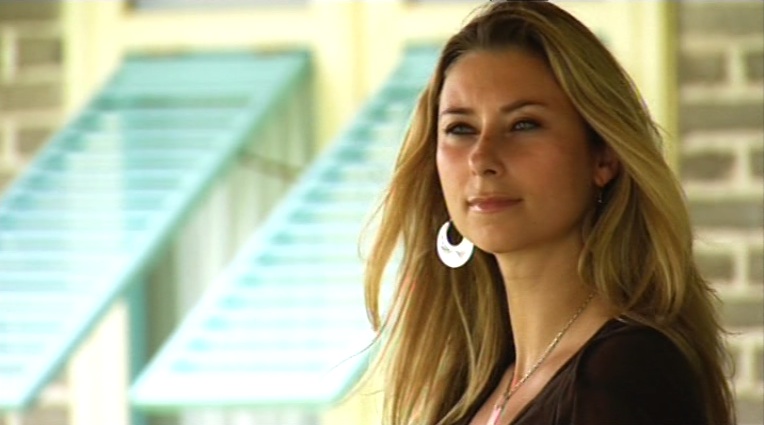 Julia Dimon is a TV host, writer and travel expert who has traveled around the world four times, in over 80 countries, across six continents.
Julia Dimon is co-host of Word Travels, a 40-episode TV series broadcast nationally on OLN in Canada and internationally on National Geographic Adventure in over 45 countries worldwide. This show follows the real lives of two top travel writers as they jet set around the world, under pressure and under deadline. Co-creator, associate producer, co-writer and co-host of Word Travels, Julia Dimon has just finished filming the third series, set to air in March 2010.

Julia Dimon has partnered with Kayak.com, the world's leading travel search engine, as their spokesperson and "chief travel junkie."
Julia has been featured as a travel expert by ABC Nightline, NBC New York Non-Stop, Forbes Traveler, MSNBC, Outside's Go magazine, Arthur Frommer's radio show (syndicated across 100 radio stations throughout the US), as well as major Canadian media outlets.
Julia's popular blog www.traveljunkiejulia.com shares expert travel advice, stories from exotic destinations and budget travel tips.
This year alone, she's trained as a gladiator in Rome, camel trekked the Egyptian pyramids, confronted Santa Claus in the Arctic Circle, eaten deep-fried guinea pig in Ecuador, watched a lion chase a warthog in Kenya, run with bulls in Portugal and learned to speak Klingon in the Star Trek town of Vulcan.

From the depths of the Great Barrier Reef to the top of Machu Picchu, she's hiked with silverback gorillas in Uganda, snorkeled with whale sharks in Mozambique, climbed The Great Wall of China, dog-sledded in Greenland, camel trekked in Jordan, slept with lions in the Serengeti, snacked on local delicacies such as silk worm, goat brain, six-inch scorpions, snake blood and severed human toe.
Julia hosted three commercials for the Tourism Authority of Thailand that were televised across Asia, India and the Pacific Rim on National Geographic Adventure channel.
Last year, Julia joined the likes of Samantha Brown, Arthur Frommers, Andrew Zimmern and Rick Steves, presenting on a travel writing panel at The New York Times Travel Show. The NYTTS is the largest consumer and travel trade show produced in the United States, featuring more than 500 tourism boards and 23,000 attendees.
This year, she's returning as a keynote speaker for NY Times Travel Show and will also be presenting as a featured speaker at the Boston Globe Travel Show, The Chicago Tribune Travel & Adventure Show and the Washington, DC Travel & Adventure Show.
Julia's writing career began at the age of 12, with a monthly movie-review column for the Toronto Star, Canada's largest daily newspaper. "Julia's Flicks" was regularly published in the Star for over six years. From movie reviews, Julia moved into travel features. For four years, she wrote a monthly travel series for the Toronto Star, called "Confessions of a Backpacker" before she became a weekly columnist for Metro News.

For the next four years, Julia's nationally-syndicated travel column, "Travel Junkie," appeared every Wednesday in newspapers across Canada. Her column was also translated and appeared across Metro International, the "world's largest global newspaper" with 23.1 million readers.

In addition to travel journalism, Julia has worked as a videojournalist for CBC online, crafting and hosting pieces on everything from professional pillow-fighting championships, to the politicized "Freegan" youth movement. While traveling around the world, Julia produced current affairs pieces that aired nationally on CBC Newsworld, Canada's most recognized news source.
Julia's genre of travel journalism focuses on quirky, human interest stories with an emphasis on culture, social activism, responsible travel and human rights. Her mission is to create awareness of issues typically not addressed in the travel genre. While many travel pieces focus on mainstream sanitized tourist attractions, Julia has pushed the boundaries of the genre, backpacking solo through rugged, off-the-beaten path locations on a quest for unique stories.
Check out her popular travel blog at www.traveljunkiejulia.com