Michael Bodnarchuk - Director - Season Two and Season Three
Calgary, Canada -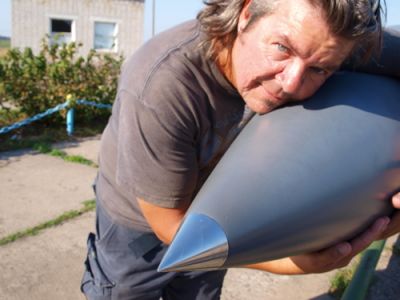 In addition to being a self-confessed travel junky possessed by an insatiable curiosity, Michael Bodnarchuk brings 20 years' professional experience to the Word Travels team. Prior to his leap into the television industry, Mike interspersed many years of world travel with his studies of anthropology at the University of Calgary. Since graduating from the Cinema, Television, Stage & Radio Arts program at the Southern Alberta Institute of Technology, Mike has worked at every level of the communications industry, including stints as a television station writer/producer, advertising agency copywriter and creative director, and freelance writer, producer and director winning the odd award or two along the way Mike's programs have aired on many networks worldwide, including CBC, Discovery Channel, Food Network Canada, OLN, National Geographic Adventure, Fine Living, TSN, BBC Canada, Discovery Travel Channel Asia, and Canadian Learning Television, among others. He has shot on every continent with the notable exception of Antarctica, situation he hopes to remedy next season on Word Travels. Not one to rest on his laurels, Mike continues to travel the world as an in-demand writer and director. He is also currently working on his first novel.

---
Jordan Kawchuk - Director - Season Two and Season Three
Vancouver, BC -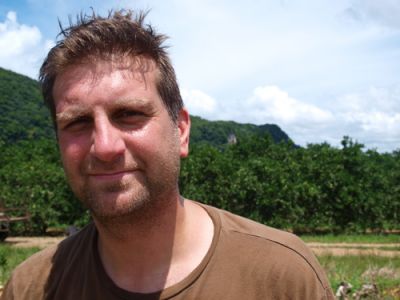 Jordan Kawchuk has taken his three passions – comedy, music, and travel – and managed to weasel a career out of them by means of broadcasting. Producing and directing has bounced Jordan around CTV, Bravo, MuchMusic, CBC, Fine Living, The Comedy Network, W, The Food Network, HGTV, Slice, and more. Comedy creations have landed him a Canadian Comedy Award, a number of national specials, and a stint with This Hour Has 22 Minutes and The Rick Mercer Report. His first feature, American Beer showcased in a number of film festivals including Cannes.
On the music side, Jordan was the creator of MuchMoreMusic's The Loop, producer of CBC's ZeD, and creator of CBC Radio3's music podcast, R3TV. With his own band, The Dino Martins, he recorded three albums and toured Japan, Europe and the States for five years. That's where he learned to sleep in weird places. So on the travel end of television, Jordan is thrilled to be a part of Word Travels – the sugar daddy of all jet-set shows. He has an 18 month-old daughter, and country-by-country, drives the crew crazy gushing about her.



---
Peter Steel - Director / Series Editor
Vancouver, Canada -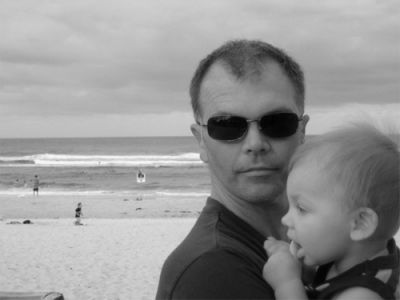 Peter (seen here with his finest cut yet, his son Lachlan) first achieved recognition for his editing work on the internet- creating promos and trailers for "James Cameron's Dark Angel" Television Series. Soon after, he committed to "ZeD", an innovative Arts and entertainment programme for the CBC, that allowed him to edit vast quantities of music performances, short documentaries, commercials and direct episodes. His work on the series was nominated for two Gemini Awards, and tow Leo Awards for Editing. He also received a Leo nomination for the Knowledge Network's, "Wild at Heart", and won a Gemini for Best Lifestyle Segment" for "Living Vancouver". From the Award-Wining, "Make Some Noise" documentary series, to the Festival-Screened "SK8 Girl" documentary, Peter has edited a diverse range of projects across numerous genres.

---
Mary Frymire - Director - Season One
Vancouver, BC -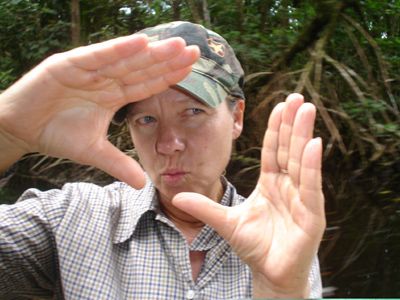 Mary M. Frymire a.k.a Maaary is our delightful director. For 13 weeks, she was the captain of our crew. She called the shots and crafted the stories. For her, a typical day on the road was: eating a live Moriche worm, sleeping in a haunted prison cell and getting almost run over by a team of sled-dogs. For our tireless director, her day didn't end when the cameras stopped rolling. She dove into camera notes and paper edits while the rest of us partied. A real pro, Mary has done it all: she has developed, directed and produced over 470 hours of documentary and dramatic projects in over 47 countries on all 7 continents. But beyond the bio, Mary is a girl you want to know. She has a concern for the world around her, an insatiable sense of curiosity and some bad-ass samba moves to match. She has an easy, relaxed laugh that sometimes ends in a snort. She loves mermaid kitsch, free-diving, yoga and a quiet set – none of which she found on the road.


---
Sean Cable - Director of Photography
Vancouver, BC -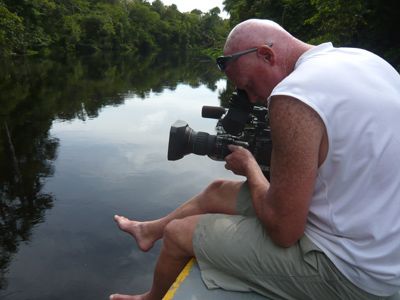 There's no doubt we captured some incredible images from around the world, and when I say we, I mean Sean Cable. As one of Canada's top action-adventure cameramen, Sean specializes in slinging a camera that costs more than three years income over speeding boats, under speeding cars, and through crowded African markets. To get the right shot, Sean put the camera on his shoulder and biked a portion of the world's most dangerous road, rode on a horse in the deserts of Jordan, and walked on the very edge of a TV tower so you can see Robin wet his pants bungee jumping in Macau. Since the camera weighs more than the conscience of a corrupt dictator, it helps that Sean is also 6ft 3 and built like a bouncer. We were always going to have a challenge of fitting in with a TV crew, and when your cameraman literally towers over the local population, even more so. But for all his size and intimidating equipment, Sean is also one of the friendliest, most good-natured travelers you could hope to meet. He knows that a warm smile often gets a hot shot, especially when its genuine. There were many "lucky" events that saw two backpackers find their way to a television show. Constantly in demand at major sporting events as someone with an incredible eye for stunning visuals, having Sean Cable as our DP was definitely one of them.


---
Paul Vance - Sound Recordist - Season Two and Three
Whistler, British Columbia -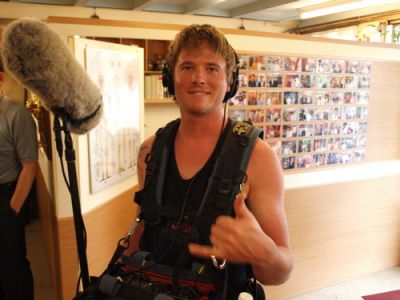 Paul hails from Whistler, which, as he never fails to remind us, is the finest ski resort in the universe. Only three people were actually born in Whistler - Paul, and his siblings. Surrounded by alpine mountains, it's only natural that Whistler's finest would find himself as the audio genius behind many skiing, snowboarding and extreme sport shows. This equips him perfectly for a life on the road filming Word Travels, where regular acts of adrenaline take place, from spelunking and Sri Lankan self mutilation to Robin and Julia charging the hotel dinner buffet. Paul represents everything that is good about Canada - high spirits, good humour, and the ability to smile during moments of extreme panic. If you have a problem with the show, speak up so our sound guy can hear you. He's from Whistler by the way, just in case you forgot.

---
Zachary Williams - Sound Recordist - Season One
Vancouver, BC -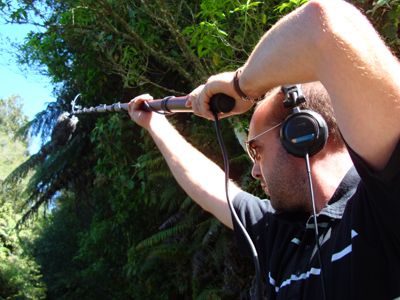 We're a small crew with big ambitions, and for that we knew we'd need a Zach of all trades. Certainly someone to capture the audio in difficult conditions, from jungles to deserts to lakes of ice - if you can't hear what we're saying, there's no point in saying it. We wore wireless mics that constantly needed to be monitored, as any ruffle from clothing would render the audio unusable. Not to mention noses blocked from various colds and illness. "Robin, stop breathing through your nose!" he'd say, and then Robin would sneeze loudly, amplified loudly into Zach's ears, surely splitting his ear drum in half. Hearing the birds sing in the dawn was as important to seeing the sun rise. But we also needed someone to grab the camera when everyone was thoroughly knackered, give the occasional pep talk, stoke the fire to keep everyone motivated. Zach had the energy, the eye, the best "shakey face" (shake your face wildly, take a picture with flash) - and ultimately as much desire to see the world as anyone we've ever met.



---
Chris Mennell - Field Assistant - Season One and Two
Keremos, BC -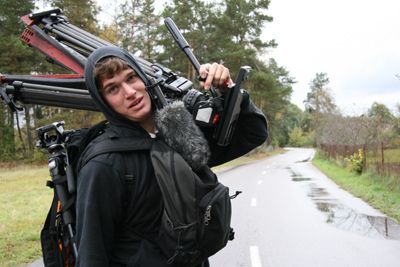 Chris is a diverse production tool with many applications in the field. His ideal operating temperatures are between -30c (Yukon in December) and +40c (Dubai in September). He can shoot both A and B cam at most elevations from the alpine of Slovenia to the depths of river canyons in New Zealand. He can fix snowmobiles, sweet talk security guards, and knows precisely how many video tapes can fit in a medium Fedex box. If its filming angry bee's up close and personal (shooting bee-roll!) or scaling tall abandoned and radioactive buildings, he's your man. Despite his large size he fits conveniently into small spaces for storage when not in use (these include small Korean passenger vans, soviet era missile silo's, economy airplane seats and Hong Kong guest houses). He is fluent in the international language of vague hand gestures and can persuade 99% of people to sign a release form. He can spot an ATM and fraudulent Romanian cabbies at 100 yards. He is also one of the few people that can decipher Sean Cable's hand signals and garbled yelling during intense production moments. He also has a triple black belt in tripod slinging. Chris is powered by extensive buffet dinners. He thrives on adventure.

---
Neil MacLean - Field Assistant - Season Two and Season Three
Vancouver, Canada -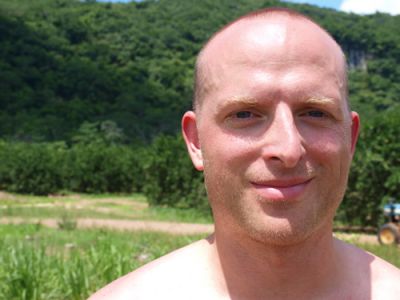 Neil Maclean, our cool-headed field assistant, enjoys the art of television, and wants the world to know that he looks good in tight jeans and a wife-beater, which is slang for a white vest, just in case you were wondering. Here's something interesting about Neil. He learned how to swim at age 30, filming the progress (he's a graduate of film school after all) for a short film entitled "Neil Learns to Swim." By the end, he could swim across a bay, which is important since our field assistants constantly have to keep their heads above water.

---
Benjamon Shannon / Scott Winlaw - Editors - Season Two
Vancouver, Canada - Mr T pities the fool, and we on the road pity our tireless editors, Ben and Scott. They have watch hours and hours of footage, mostly of us having the times of our lives, and then sort and sift it all into a timeline that is entertaining, fun, beautiful, oh, and 24 minutes. We shoot up 20 hours of tape for one 24 minute episode, so you really begin to understand their challenge every week, holed up in their little editing rooms, crafting the shows we've come to know and love. Ben did an incredible job on Turkey, Korea, Philippines, Slovenia, Belize and Romania. Scott rocked Jamaica and Mexico. Series Editor Peter Steele put together Sri Lanka, Canada's West Coast, The Maldives, Taiwan and Ukraine. Naturally, we're very fortunate to have them all on our A-Team.

---
Ian MacKenzie - Field Assistant - Season Three
Vancouver, Canada -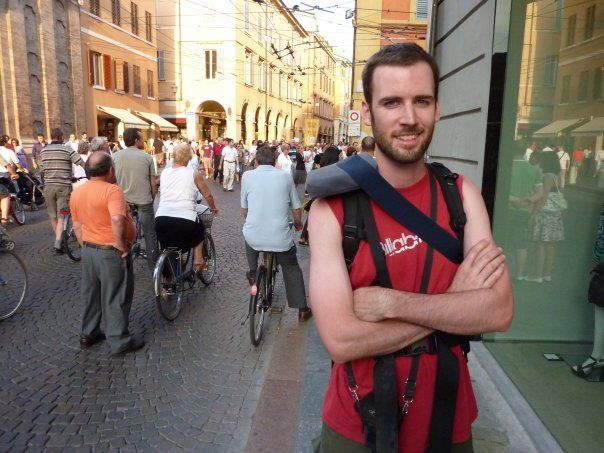 Ian MacKenzie somehow manages to pack for a 3 week shoot with a backpack and tote bag, earning him the award of lightest packer. He has a background in video journalism and PHD in Buddhist quotes. He once spent 2 years trying to get on reality show Survivor. He is eternally grateful to Robin's mother for sewing him a shoulder pad for Sean's tripod. His happy place is a deserted beach...with WIFI access.

---
Jessica McKee - Editor - Season One
Vancouver, BC - If you've seen an episode of Word Travels, you can see there are a lot of cuts. Snip snip snip. Seventeen angles whizz past your eyes, an unusual lighting effect, and perfectly timed on the beat of the soundtrack, we're channeled into another location. Full credit goes to our fabulous editors, and if you can imagine a small room cluttered neck-high in tape and people snipping away madly with scissors, then you've got the wrong idea altogether. A small room, yes, but our editors sit watching a monitor, focusing intensely on the footage, extracting only the choice scenes - while doing their best to satisfy a demanding edit script and make each episode look creatively unique amongst travel shows. As you can see, if Jessica were a baker, her chocolate-chip cookies would have only the chocolate chips. With every episode she edited of Word Travels, Jessica worked long hours to ensure she didn't bore us, she snipped right to the chorus.


---
Heather Hawthorn-Doyle - Executive Producer
Vancouver, BC -
Every television fantasy-land needs a fairy godmother. Someone who appears out of nowhere to make dreams come true. But contrary to popular belief, dreams don't materialize with the snap of a wand. They require years of hard work, patience, creativity, and the nurturing of key relationships within the dream factory. Heather, with her sunburst of tireless energy, has developed an instinct for television that has catapulted her to the top of the industry - it's no accident she won a Gemini award for best youth series in 2007. While we may look at a field of barren dust, Heather sees a field of flowers, and knows exactly what needs to be done in order to make her vision so. It would be intimidating if she wasn't so genuinely and selflessly concerned with helping dreams grow to their utmost potential. A show about travel writers is like a jet plane, and without its dynamo Executive Producer as pilot, Word Travels would still be on the runway.


---
Deborah Wainwright - Senior Producer
Vancouver, BC -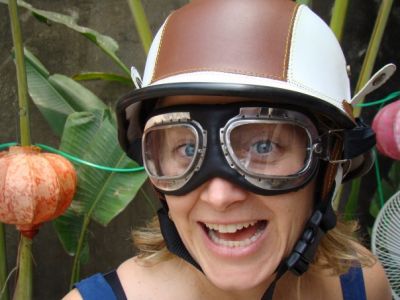 When all that footage comes back from the road, it is the task of our series producer to somehow make sense of it all, craft a story, and give it the flow. Anyone who has to sit through hours of footage deserves a medal, but this is just one of many important tasks on Deb's plate - a plate that is overflowing with all the stuff that needs to be done to make a TV show such as ours. Deb is the center of our vortex, the conduit to which all flows pre, during, and post production. Somehow, in the midst of all this, Deb still has time to complete a second Phd, or zip off to Europe to speak at conferences, or walk her dog Audrey. This is a smart and fun show, created for smart and fun people, by a smart and fun team. Deb sits at the helm, the smartest and most fun of us all.

---
Leah Kimura - Producer/Production Manager
Vancouver, BC -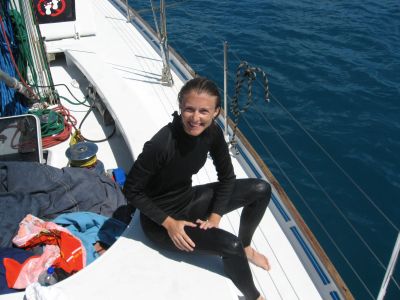 Try and imagine the logistics! A 6-person crew travelling to 36 countries on 6 continents in 39 weeks, dealing with flights, accommodation, tour operators, film permits, equipment breakdowns...a normal person would tear their scalp out and run for the hills. But this is not a normal show, and although Leah is just about the most lovely normal person you could ever meet, it takes a certain genius to make everything stick together. Operating closely with Caroline, this dynamic duo built itineraries, fixing the nuts and bolts in place to make sure they would actually work. A veteran traveller herself, Leah drew on her own travel and extensive production experience to build our show. Leah also managed to squeeze in a bit of time in the edit suite, working on episodes such as Tunisia, Ecuador, Belize and Egypt.

---
Caroline Manuel - Associate Producer / Music Supervisor
Vancouver, BC -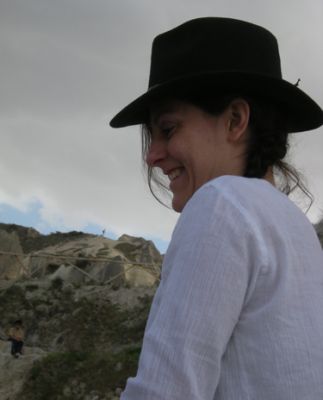 When Caroline first joined the show in season one, we didn't throw her into the deep end, we locked her in an iron cage with a ton of cement and dropped her into an abyss. From helping source and clear the music, dealing with gremlins in post production, coordinating the lives of people who make excuses like: "Sorry, I'm going to be dogsledding on a frozen lake in the Yukon", Caroline has remarkably risen to the surface of our crazy ocean, and keeps the Word Travels production office flowing smoothly. If you like the music on Word Travels, you have Caroline's talented music ears to thank. She handpicks the finest independent music from Canada and beyond. And as if tackling the world of music licensing wasn't enough, Caroline associate produces each episode which basically means she does everything from research, to organizing travel to credits. In Season 3, Caroline joined the crew for a few adventures in Russia and Finland.

---
behind the scenes articles
press clippings and video